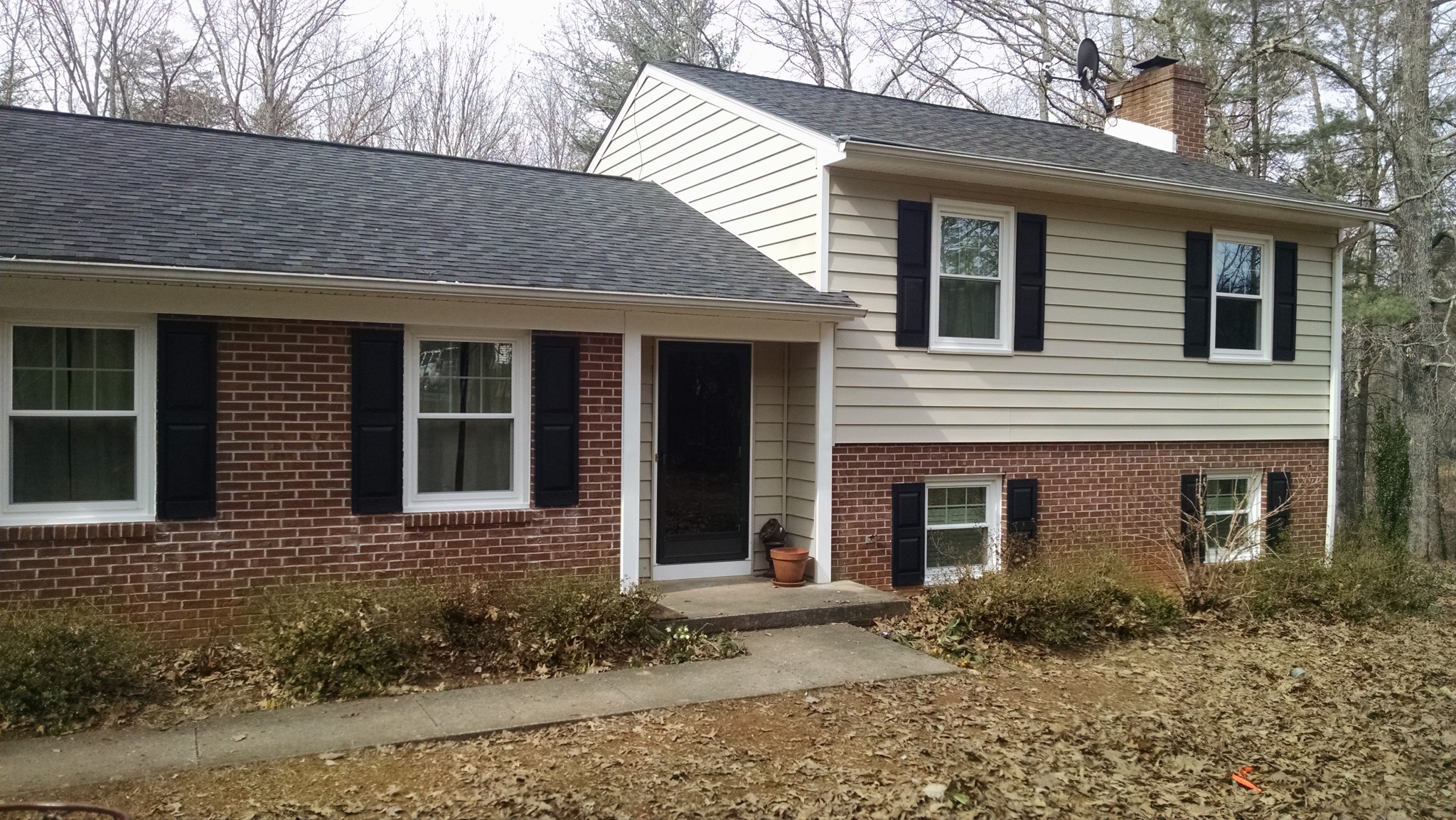 Albemarle Siding & Windows LLC offers a line of replacement windows that can change and improve the curb appeal of your home and even lower your heating and cooling costs! Did you know that replacement windows are one of the best values when it comes to exterior improvements that you can make to your home? That's because replacement windows like the windows we offer at Albemarle Siding & Windows LLC not only look great and improve your home's security, but being energy efficient they can also save you money by reducing your home's heating cost in the winter and cooling costs in the summer! How can a replacement window do this? Simple! This is done by reducing the air infiltration between the sashes in the main frame and making the glass more efficient with the addition of low-e glass packages enhanced by argon gas. This controls the temperature in your home 365 days a year. This is why our windows arrive with a guaranteed energy reduction. No matter the shape and size of the windows in your home, we can help! We offer a number of wood-grain options, color choices, and several types of replacement window types including:
Double-Hung (most traditional)
Casement
Awnings
Hoppers
Bays
Bows
Sliders
Specialty Shapes
All of our 100% custom made replacement windows feature multi-chambered construction which improves thermal efficiency, internal reinforcement throughout each sash for added duality, are manufactured using 100% virgin vinyl, and arrive with a lifetime warranty!
If you're looking for replacement windows or window installation, Charlottesville's Albemarle Siding and Windows can help!